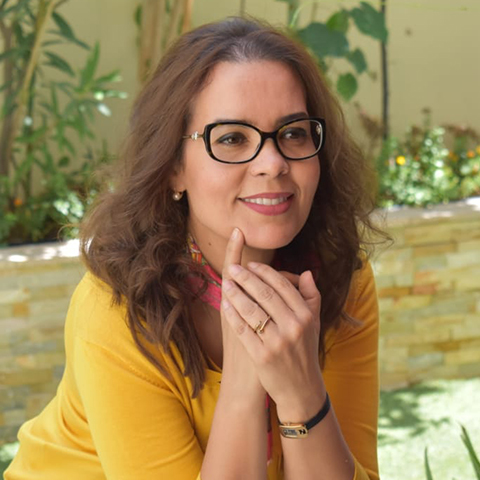 As scientists and policymakers around the world continue to look for and work out strategies to cope with climate change, there are fears of serious implications worldwide for social and economic stability, biodiversity and sustainable development. However, marginal and saline lands are considered to be most vulnerable. As they become degraded, the impact on people and the environment can be devastating.
People living in these areas are already struggling to make an adequate living. Poverty and malnutrition are endemic, and population growth is putting a growing pressure on limited natural resources.
All this calls for prompt collaborative and integrated efforts by policymakers, scientists and international research and development organizations. There is an urgent need for new approaches and policies.
Together with national, regional and international partners, our center conducts applied research and helps to develop sustainable agricultural solutions for resource-poor populations in marginal and saline environments. Our scientists test and introduce improved technologies and crops to increase agricultural productivity and incomes of smallholder farmers and other land users.
In 2013 our center developed a new strategic direction that takes innovation as a core principle. We take a multi-pronged approach to addressing the closely linked challenges of ensuring water, environment, income, and food security. We are committed to improving climate change adaptation, crop productivity and diversification, aquaculture and bio-energy, and policy analysis.
Our scientists are working on a number of technologies, including the use of conventional and non-conventional water (such as saline, treated wastewater, industrial water, agricultural drainage, and seawater), water and land management technologies and remote sensing and modeling for climate change adaptation.
As knowledge is our main product, we are also committed to making sure that knowledge we generate is freely available to everyone, today and tomorrow.
As we work towards achieving the strategic goals of food, nutrition and income security for rural populations in marginal environments, it is important to note our partners' continued support as it is key to ensuring that more and more farmers benefit from using advanced knowledge and technologies.
I would like to invite you to take some time to browse our website and learn more about the latest research, achievements, discoveries, expertise and events. Even better, I encourage you to visit our center in person, to meet our scientists and staff and be inspired by how innovation, ambition, and creativity can make a difference.
Dr. Ismahane Elouafi
Director General