Valuing Water in Agriculture in Marginal Environments
30 أغسطس 2022, 11:00
Online
Overview
Agriculture – the sector which accounts for some 70 percent of all freshwater withdrawals globally – is seriously constrained by water scarcity in arid and semi-arid regions.
Water scarcity already affects every continent. About 4 billion people experience severe water scarcity during at least one month of the year.
The situation is especially complicated in the Middle East and North Africa as it is considered to be the most water-stressed region in the world. Twelve out of the 17 most water-scarce countries are in this region.
In view of the impacts of population growth and climate change on limited freshwater resources in different parts of the planet, it is important to not only manage sustainably these resources, but also tap into the potential of alternative types of water for food and agriculture.
Studies to date show that treated wastewater, reject brine and seawater, for example, can be effectively used for food, forage and biofuel production.
More importantly, it is necessary to combine and coordinate efforts at all levels - from policy to science to farming - and raise awareness about the incalculable value of water to support the achievement of Sustainable Development Goal (SDG) 6: water and sanitation for all by 2030.
This is the overarching objective of the webinar organized by the International Center for Biosaline Agriculture (ICBA).
In line with the World Water Week's theme "Seeing the Unseen: The Value of Water", the webinar is dedicated to the importance and value of water in agriculture.
The webinar will serve as a platform for sharing experiences and success stories on how to ensure sustainable water management in marginal environments.
Objective
Water is the key input to food and agriculture. Lack of it puts the lives and livelihoods of billions of people who depend on agriculture at risk.
According to the Food and Agriculture Organization of the United Nations, 3.2 billion people live in agricultural areas with high to very high water shortages or scarcity.
Water scarcity can be a result of lack of regular supply or adequate infrastructure.
As agriculture is the largest user of freshwater resources, water-saving technologies and use of alternative types of water are crucial for achieving sustainable water management. This is also necessary for making agri-food systems more resilient and sustainable.
The webinar will look at different water-saving technologies and approaches to using alternative types of water for food and agriculture.
The webinar will also discuss the role of farmers, scientists and policymakers in supporting efforts to scale up new solutions and approaches to sustainable water management in agriculture.
Speakers
H.E. Eng. Mohammed Mousa Alameeri
Assistant Undersecretary for the Food Diversity Sector, Ministry of Climate Change and Environment, UAE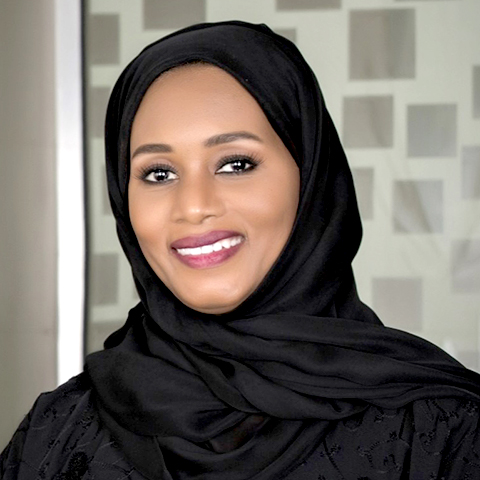 Dr. Tarifa Al Zaabi
Director General, ICBA, UAE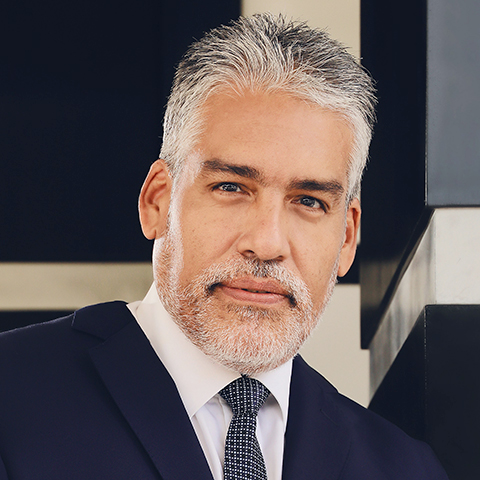 Dr. Augusto Becerra Lopez-Lavalle
Chief Scientist, ICBA, UAE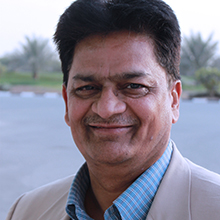 Dr. Asad Sarwar Qureshi
Senior Scientist in Water and Irrigation Management, ICBA, UAE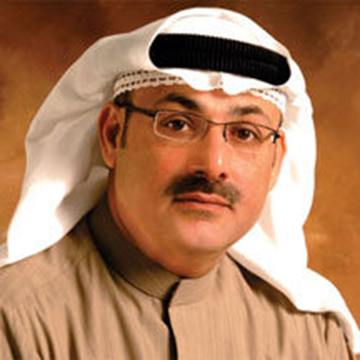 Prof. Waleed Khalil Al-Zubari
Professor of Water Resources Management, Arabian Gulf University (AGU), Bahrain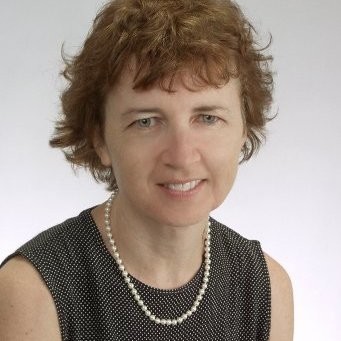 Dr. Bridget R. Scanlon
Senior Research Scientist at the Bureau of Economic Geology, University of Texas at Austin, USA
البرنامج
11:00-11:05

Welcome remarks - Dr. Tarifa Alzaabi, Director General, ICBA, UAE

11:05-11:10

Opening remarks - H.E. Eng. Mohammed Mousa Alameeri, Assistant Undersecretary for the Food Diversity Sector at the Ministry of Climate Change and Environment, UAE

11:10-11:25

Presentation - Sustainable Water Management System in the GCC Countries, Major Challenges and Opportunities

Prof. Waleed Khalil Al-Zubari, Professor of Water Resources Management at the Arabian Gulf University (AGU), Bahrain

11:25-11:40

Presentation - Use of GRACE Satellites to Assess Impacts of Agriculture on Water Storage

Dr. Bridget R. Scanlon, Senior Research Scientist at the Bureau of Economic Geology, the University of Texas at Austin, USA

11:40-11:55

Presentation - Improving the Value of Water in Agriculture in Marginal Environments

Dr. Asad Sarwar Qureshi, Senior Scientist in Water and Irrigation Management, ICBA, UAE

11:55-12:25

Q&A

12:25-12:30

Concluding remarks - Dr. Augusto Becerra Lopez-Lavalle, Chief Scientist, ICBA, UAE