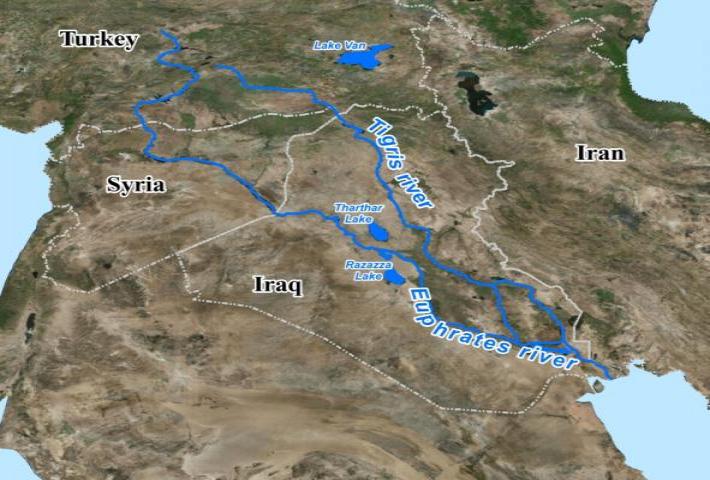 Thematic Area(s):
Assessment of Natural Resources in Marginal Environments
Problem Overview:
The Euphrates and Tigris river basin shared between four countries (Turkey, Syria, Iran and Iraq) is one that is highly vulnerable to climate change. These countries are interdependent on the water from the system to sustain ecosystem goods and services, agriculture and energy production, municipal and industrial water supply, livelihoods and cultural resources. However, it is a system that suffers from salinity, land degradation and deteriorating marshlands and ecosystems. The basin countries hold different levels of development, capacity, preferences and behaviors when it comes to managing water at national and transnational scales. A common problem they share is the dependency on food imports which is on the rise. In tandem, growing technical uncertainties and complexities have made international policy coordination not only increasingly necessary but also more difficult. It is evident that an institution to manage water and strengthen cooperation across the four countries is necessary.
Purpose:
Improve dialogue, trust, cooperation among the basin countries of
Euphrates and Tigris
and increase information and knowledge transfer regarding water management in the Euphrates and Tigris region.
Partner(s):
Stockholm International Water Institute (SIWI), Country Partners Group, Swedish Meteorological and Hydrological Institute (SMHI), American University of Beirut (AUB), International Center for Agricultural Research in the Dry Areas (ICARDA) andStockholm Environment Institute (SEI)
Timeline:
January, 2014
-
January, 2018
Geographical Scope:
Euphrates and Tigris basin countries (Turkey, Syria, Iran, Iraq)