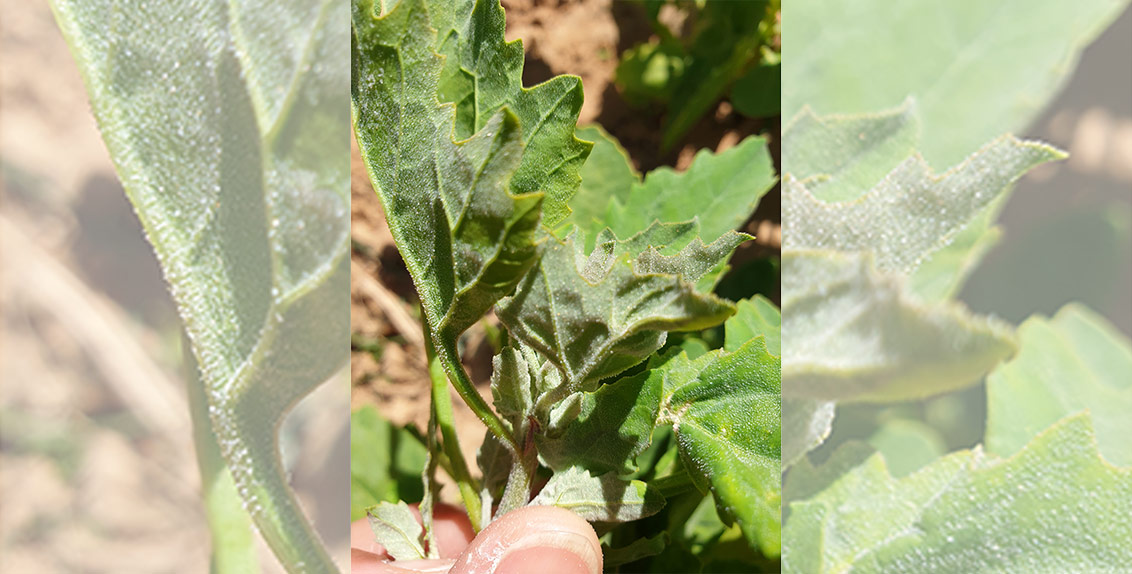 Thematic Area(s):
SDG 1: No Poverty, SDG 2: Zero Hunger, SDG 5: Gender Equality, and SDG 17: Partnership for the Goals
Problem Overview:
As agriculture struggles to support the rapidly growing global population, plant disease and nutritional disorders undermine the productivity and quality of food crops, oftentimes resulting in catastrophic losses. Crop losses due to pests and diseases for major food and cash crops (rice, wheat, barley, maize, potatoes, soybeans, cotton, and coffee) were estimated between 20% and 40% at country and regional levels in different continents, thereby undermining rural livelihoods, national economies, and global food security. Intelligent systems using low-cost, user-friendly smartphone applications can help farmers make prompt in-situ diagnoses and facilitate an effective response to plant diseases and pest attacks in their early stages. ICBA and the University of Barcelona will develop a trial application, which will make it possible to collect preliminary field data for the selected vegetable crops such as tomato, capsicum and cucumber, as well as quinoa from the farmers in the targeted areas. The collected data will be processed, analyzed and used to develop the fully-fledged smartphone application, customized as necessary for each target country and made available in three languages (Arabic, English and French). The launch of the application will be accompanied by training events for farmers and extension staff, as well as seminars for relevant public and private sector entities.
Purpose:
To develop a user-friendly application for smartphones that smallholder farmers can use to identify and address diseases and nutritional disorders in their crops and thus minimize losses in their yields.
Timeline:
December, 2019
-
November, 2021
Geographical Scope:
Middle East and North Africa (MENA) - Egypt, Morocco, Tunisia, and the United Arab Emirates (UAE).