International Webinar "Production and consumption of quinoa: current situation and challenges in times of COVID-19"
10 July 2020, 17:00
Online
Overview
Quinoa, once a staple food of only the indigenous people in the Andes, has become a darling of food aficionados around the world since 2013 was declared the International Year of Quinoa. So popular it has grown that even some fast food restaurant chains now serve dishes and salads with it. Its exceptional nutritional composition makes it one of the healthiest grains. Quinoa is highly nutritious, gluten-free and rich in essential amino acids and vitamins. But it is not only quinoa's nutritional value that is winning it followers worldwide. The crop has remarkable genetic diversity, resilience, and adaptability to harsh environmental conditions. It can grow in poor saline soils with annual rainfall as low as 250 mm.
Thanks to continued advertising and promotion, the food has seen a rising global demand. However, quinoa is still viewed largely as a niche upmarket food. Making it a staple crop among smallholder farmers and rural communities beyond South America remains a priority as it holds great promise for helping to address food insecurity and malnutrition.
Since 2018 a global movement of individuals and organizations from different countries have celebrated 7 July as the International Day of Quinoa Consumption to promote awareness about the crop and popularize it further.
As a center with a global quinoa program, ICBA has also joined this movement to help facilitate collaboration and discussion on ways to make quinoa a crop of choice in marginal environments where major crops are dominant but are becoming less productive due to climate change, soil and water degradation, and other factors.
As part of this day, a wide range of activities from fairs to food tasting events to seminars are organized by participating individuals and organizations every year.
Objective
To keep up the momentum of the International Day of Quinoa Consumption, a series of international webinars will be hosted on 7-10 July 2020 to share and discuss experiences, success stories and issues related to quinoa production and consumption in the face of COVID-19.
In view of the COVID-19 pandemic, all of this year's activities will be held virtually.
These webinars will be livestreamed on the dedicated page on Facebook and other social media platforms.
ICBA will host a webinar to look at whether and how the COVID-19 pandemic has affected quinoa production and consumption and what ways there are to promote quinoa production and consumption in marginal environments. The webinar will provide perspectives from the research, public and private sectors.
Speakers
Speakers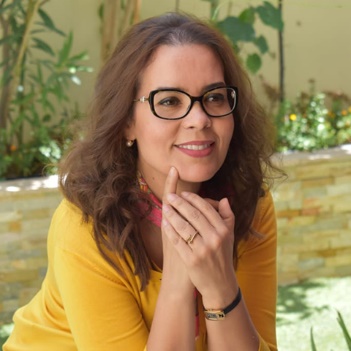 Dr. Ismahane Elouafi, Director General, ICBA
Dr. Ismahane Elouafi is Director General of the International Center for Biosaline Agriculture based in Dubai, the United Arab Emirates.
She is internationally known as a strong advocate of alternative approaches to food and nutrition security in marginal environments, including use of neglected and underutilized crops, and non-fresh water resources in agriculture.
She has around two decades of experience in agricultural research and development in Asia, Africa, and the Middle East.
She is a recipient of several prestigious awards and accolades, including the National Reward Medal by His Majesty Mohamed VI, the King of Morocco (2014), and the Excellence in Science Award from the Global Thinkers Forum (2014).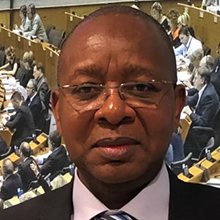 Mr. Jean Boroto Ruhiza, Senior Land and Water Officer / WASAG Team Leader, Food and Agriculture Organization of the United Nations
A civil engineer since 1989, he earned a master's degree in water engineering in 1995 from the University of Stellenbosch, South Africa, where he worked in water resources management including the hydrodynamic modeling of estuarine dynamics, the hydrology of the Limpopo River on behalf of Botswana, Mozambique, South Africa and Zimbabwe, and the operational management and planning of state dams in South Africa where he was Director of Project Planning at the Department of Water Affairs and Forestry. He was also Regional Water Expert for the Global Water Partnership Southern Africa and an international consultant before joining FAO as Senior Water Resources Officer in the Regional Office for Africa where he worked for six years. He manages the Global Framework on Water Scarcity in Agriculture (WASAG), a partnership which is hosted by FAO in Rome since 2017.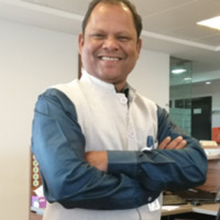 Mr. M.R. Porchezhian, Organic Farming Specialist, Abu Dhabi Agriculture and Food Safety Authority
Mr. M.R. Porchezhian has a postgraduate degree in Agricultural Extension with 26 years of dedicated service in various capacities: with the Government of India for 13 years as Extension Officer, Agricultural Officer, Seed Testing Officer, Farm Manager, Assistant Director of Agriculture, and Agricultural Specialist and for 13 years in the UAE.
He is currently Organic Farming Specialist with ADAFSA. During his career, he has built professional skills, knowledge and attitude working through all levels of administration, execution and monitoring and evaluation at various international and national organizations. He has collaborated with ICBA on various programs on salt-tolerant fodders and quinoa since 2013.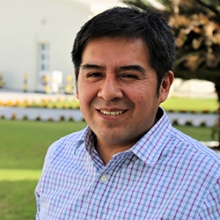 Dr. Juan Pablo Rodriguez Calle, Post-Doctoral Fellow, ICBA
Since joining ICBA in January 2017, Dr. Juan Pablo Rodriguez Calle has worked on quinoa breeding and native forages at the Crop Diversification and Genetics Section. He is involved in various projects in Bolivia, Denmark, Egypt, Morocco and the UAE. Before joining the center, he had worked at the Korea International Cooperation Agency in Bolivia, and as a researcher in Bolivia, Denmark, France, Germany, and Serbia. He holds a PhD in Crop Science from the University of Copenhagen, Denmark, and two master's degrees – one in International Rural Development from Humboldt-Universität zu Berlin, Germany, and the other in Functioning of Natural and Cultivated Ecosystems from SupAgro, Montpellier, France. He graduated as an agronomist from UMSA, Facultad de Agronomía, La Paz, Bolivia.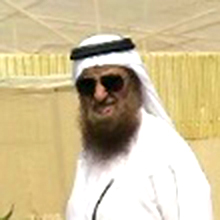 Mr. Jamal Mohamed Khalifa Bin Ghanim Alhemeiri
Mr. Jamal Mohamed Khalifa Bin Ghanim Alhemeiri is a farmer from Al Dhaid, the emirate of Sharjah. He owns a greenhouse and a net-house where he grows organic products.
He is one of the local farmers in the UAE who started cultivating quinoa on ICBA's recommendation. He is keen to continue quinoa cultivation along with vegetable production as quinoa does not require considerable irrigation.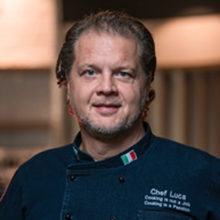 Mr. Luca Cobre
Executive Chef & Manager, Healthy Farm Eatery, UAE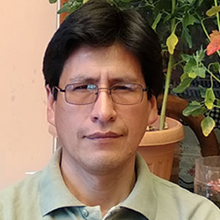 Prof. Ricardo Rodriguez Marquez, Bolivia
Prof. Ricardo Rodriguez Marquez is an independent quinoa consultant from Bolivia. He has professional training in agricultural engineering and holds postgraduate degrees in Andean agriculture and organic agriculture.
He has 17 years of professional experience working for different institutions.
For the past several years, he has been researching and promoting the production and use of quinoa leaves as a vegetable in urban agriculture and organizing various conferences on the subject.
He has won several prizes for his work (second place in the Humberto Gandarillas Prize by the National Academy of Sciences of Bolivia in 2017 and first place in the La Paz Departmental Competition in Agricultural Innovation, 2019).
He is currently engaged in promoting quinoa consumption nationally and internationally through such movements as the 7th July - International Day of Quinoa Consumption and the Quinoa Monday.
Agenda
Agenda
Date and time: Friday, 10 July 2020, 13:00-14:00 GMT (17:00-18:00 in the UAE)
Moderator: Dr. RK Singh, Program Leader on Crop Diversification and Genetics, ICBA
| | |
| --- | --- |
| 13:05-13:10 | Opening remarks by Dr. Ismahane Elouafi, Director General, ICBA |
| 13:10-13:15 | A statement by Mr. Jean Boroto Ruhiza, Senior Land and Water Officer / WASAG Team Leader, Food and Agriculture Organization of the United Nations |
| 13:15-13:20 | A presentation by Mr. M.R. Porchezhian, Organic Farming Specialist, Abu Dhabi Agriculture and Food Safety Authority (ADAFSA) |
| 13:20-13:25 | A presentation on ICBA's quinoa program - Dr. Juan Pablo Rodriguez Calle, Post-Doctoral Fellow, ICBA |
| 13:25-13:30 | A statement by Mr. Jamal Mohamed Khalifa Bin Ghanim Alhemeiri, Private Farm Owner |
| 13:30-13:35 | The world of quinoa in the kitchen - Mr. Luca Cobre, Executive Chef & Manager, Healthy Farm Eatery |
| 13:35-13:55 | Q&A |
| 13:55-14:00 | Closing remarks – Prof. Ricardo Rodriguez, Bolivia |