International webinar: Quinoa production, expansion and consumption in the world
7 July 2021, 17:00
Online
Overview
Quinoa, once a staple food of only the indigenous people in the Andes, has become a darling of food aficionados around the world since 2013 was declared the International Year of Quinoa. So popular it has grown that today many restaurants serve dishes and salads with it. Its exceptional nutritional composition makes it one of the healthiest grains. Quinoa is highly nutritious, gluten-free, and rich in essential amino acids and vitamins. But it is not only quinoa's nutritional value that continues to win it followers worldwide. The crop has remarkable genetic diversity, resilience, and adaptability to harsh environmental conditions. It can grow in poor saline soils with annual rainfall as low as 250 mm.
Thanks to continued advertising and promotion, the food has seen a rising global demand. However, quinoa is still viewed largely as a niche upmarket food. Making it a staple crop among smallholder farmers and rural communities beyond South America remains a priority as it holds great promise for helping to address food insecurity and malnutrition.
Since 2018 a global movement of individuals and organizations from different countries have celebrated 7 July as the International Day of Quinoa Consumption to promote awareness about the crop and popularize it further.
As a center with a global quinoa program, ICBA has also joined this movement to help facilitate collaboration and discussion on ways to make quinoa a crop of choice in marginal environments where major crops are dominant but are becoming less productive due to climate change, soil and water degradation, and other factors.
As part of this day, a wide range of activities from fairs to food tasting events to seminars are organized by participating individuals and organizations every year.
This year a series of international webinars titled "Quinoa Production, Expansion and Consumption in the World" will be organized to celebrate the day in different countries.
These webinars will be livestreamed on the dedicated page on Facebook and other social media platforms.
ICBA will also host a webinar to look at ways to promote quinoa production, expansion and consumption in marginal environments. The webinar will offer perspectives from the research, public and private sectors.
Speakers
Dr. Tarifa Alzaabi
Acting Director General, ICBA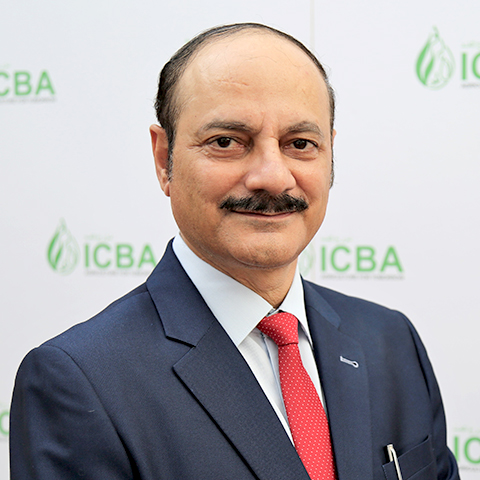 Dr. R. K. Singh
Program Leader on Crop Diversification and Genetics, ICBA, UAE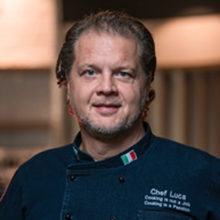 Mr. Luca Cobre
Executive Chef & Manager, Healthy Farm Eatery, UAE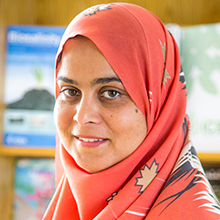 Dr. Sumitha Thushar
Post-Doctoral Fellow - Plant Genetic Resources Scientist, ICBA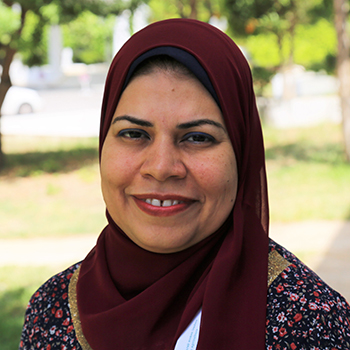 Dr. Sherine Fathy Mansour
Associate Professor of Economics, Desert Research Center, Egypt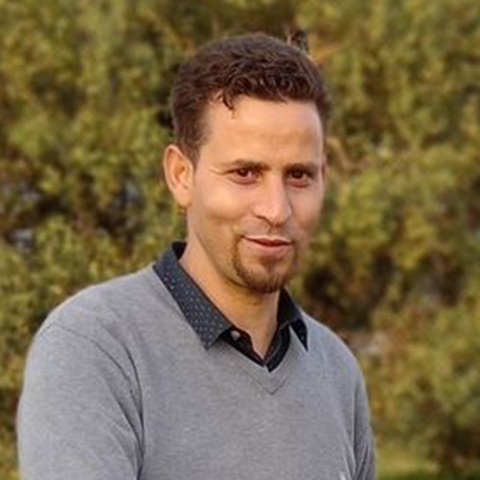 Dr. Arafet Manaa
Assistant Professor, Center of Biotechnology of Borj Cedria, Tunisia
Agenda
Date and time: Wednesday, 7 July 2021, 13:00-14:00 GMT (17:00-18:00 UAE time)
Moderator: Dr. Henda Mahmoudi, Plant Physiologist, ICBA
13:00-13:05

Opening remarks - Dr. Tarifa Alzaabi, Acting Director General, ICBA

13:05-13:20

ICBA's quinoa program - Dr. R. K. Singh, Program Leader on Crop Diversification and Genetics, ICBA

13:20-13:35

The world of quinoa in the kitchen - Mr. Luca Cobre, Executive Chef & Manager, Healthy Farm Eatery, UAE

13:35-14:00

Panel discussion

Dr. Henda Mahmoudi, Plant Physiologist, ICBA (Moderator)

Dr. Sumitha Thushar, Post-Doctoral Fellow - Plant Genetic Resources Scientist, ICBA

Dr. Ameena Al Tenaiji, Agripreneur, UAE

Dr. Arafet Manaa, Assistant Professor, Centre of Biotechnology of Borj Cedria, Tunisia

Dr. Shrine Mansoor, Associate Professor of Economics, Desert Research Center, Egypt