Webinar: Women in Agriculture
8 March 2021, 10:00
Online
Overview
Every year 8 March is celebrated worldwide as the International Women's Day. It is an occasion to acknowledge the important role of women and girls in society. It is also a time to celebrate their achievements and contributions in different sectors.
When women are empowered to realize their full potential, economies grow and societies prosper. They often act as catalysts for advances in many areas, including agriculture and science.
Women also play a crucial role in research and development. Studies indicate that gender-balanced teams improve innovation and productivity and that women are critical for innovation. Science is also more likely to be breakthrough as a larger number of women researchers in teams boosts creativity and innovative thinking.
If women are provided with the skills, tools, and opportunities they need, they will be able to contribute more to agriculture and science in particular and social and economic development in general.
This is the idea behind a webinar organized by the International Center for Biosaline Agriculture (ICBA).
The webinar will serve as a platform for sharing ideas and thoughts on the ways to harness women's unique skills and perspectives for sustainable agricultural development and scientific progress.
Objective
Today the world faces a long list of major problems ranging from hunger to climate crisis. The Covid-19 pandemic with its far-reaching ramifications is the latest addition to the list. So it is more important than ever before to create equal opportunities for women so that communities and nations can benefit from their inputs to the advancement of science and other fields.
In line with this year's theme of the International Women's Day "Women in leadership: Achieving an equal future in a Covid-19 world", the webinar will look at how women can lead and help efforts to address global challenges like the Covid-19 pandemic.
The webinar will also discuss the role of dedicated capacity development programs such as the Arab Women Leaders in Agriculture (AWLA) in enabling women to fulfil their professional and personal aspirations.
More importantly, it will feature personal experiences, insights, and stories on women's paths to success and leadership.
Audience
The webinar is open to the public. It will also be live-streamed on YouTube.
How to participate
To attend this webinar, please register here. You can also watch a live stream on YouTube.
Guest of Honor
H.E. Mariam bint Mohammed Almheiri
Minister of Climate Change and Environment, UAE
Speakers
Dr. Tarifa Alzaabi
Acting Director General, ICBA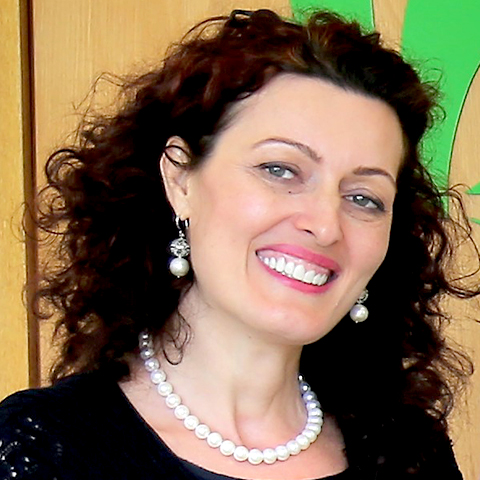 Ms. Seta Tutundjian
Director of Programs, ICBA, UAE
Ms. Amal Hassan Al Ahmadi
Head of Agricultural Research Section, Ministry of Climate Change and Environment, UAE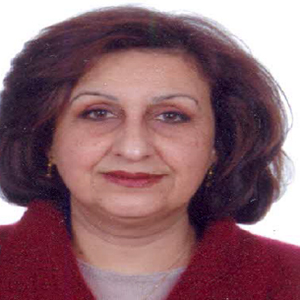 Dr. Iman Kadhum
Chief Expert at the Department of International Cooperation, Public Relations and Protocol at the Ministry of Agriculture, Food and Forestry, Bulgaria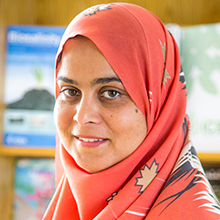 Dr. Fatma Rekik
Post-Doctoral Fellow - Soil Remediation Scientist, ICBA, UAE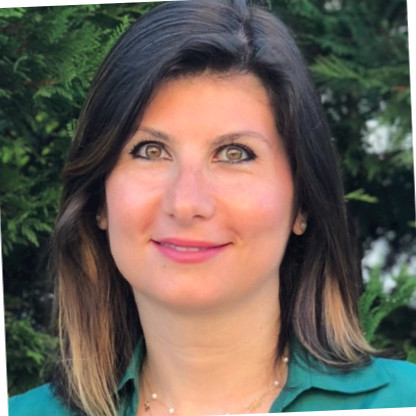 Dr. Hala Fahs
Senior Research Scientist, NYU Abu Dhabi, UAE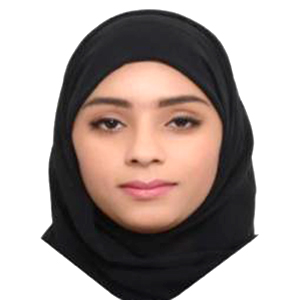 Eng. Mariam Aljenaibi
Owner of Nabta Agriculture LLC, UAE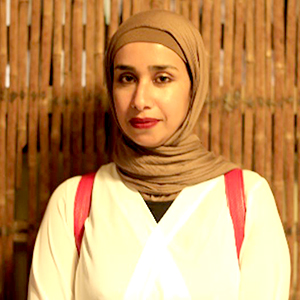 Dr. Sherain Al Subiai
Project Leader, Government Initiative for Fish/shrimp Commercial Production, Kuwait Institute for Scientific Research, Kuwait
Dr. Farah Baroudy
Agriculture Researcher, Lebanese Agriculture Research Institute, Lebanon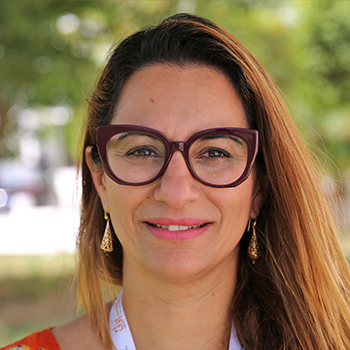 Dr. Mariem Bouhadida
Associate Professor, National Institute of Agricultural Research, Tunisia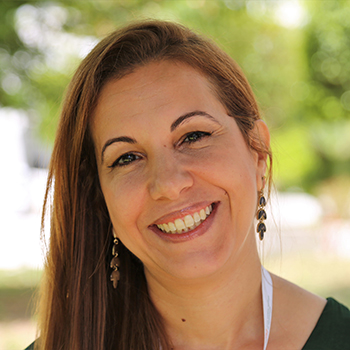 Ms. Mounira Azouz
Researcher in Food Science and Safety, National Institute for Agricultural Research, Algeria
Agenda
10:00-10:05

Welcome remarks - Dr. Tarifa Alzaabi, Acting Director General, ICBA, UAE

10:05-10:10

Opening remarks - H.E. Mariam bint Mohammed Almheiri, Minister of State for Food and Water Security, UAE

10:10-10:30

Session 1: Women Leaders in Agriculture

Speakers:

Ms. Seta Tutundjian, Director of Programs, ICBA, UAE (Moderator)
Ms. Amal Hassan Al Ahmadi, Head of Agricultural Research Section, Ministry of Climate Change and Environment, UAE
Dr. Iman Kadhum, Chief Expert at the Department of International Cooperation, Public Relations and Protocol at the Ministry of Agriculture, Food and Forestry, Bulgaria

10:30-10:50

Session 2: Women Scientists in Agriculture

Speakers:

Dr. Henda Mahmoudi, Plant Physiologist, ICBA, UAE (Moderator)
Dr. Fatma Rekik, Post-Doctoral Fellow - Soil Remediation Scientist, ICBA, UAE
Dr. Hala Fahs, Senior Research Scientist, NYU Abu Dhabi, UAE

10:50-11:10

Session 3: Women Agripreneurs

Speakers:

Eng. Mariam Aljenaibi, Owner of Nabta Agriculture LLC, UAE
Dr. Sherain Al Subiai, Project Leader, Government Initiative for Fish/shrimp Commercial Production, Kuwait Institute for Scientific Research, Kuwait
Dr. Ameena Al Tenaiji, Agripreneur, UAE

Moderator: Ms. Mai Shalaby, Curator of the Emirates Soil Museum, ICBA, UAE

11:10-11:25

Session 4: Capacity Development Opportunities for Women in Science and Agriculture

Speakers:

Dr. Farah Baroudy, Agriculture Researcher, Lebanese Agriculture Research Institute, Lebanon
Dr. Mariem Bouhadida, Associate Professor, National Institute of Agricultural Research, Tunisia
Ms. Mounira Azouz, Researcher in Food Science and Safety, National Institute for Agricultural Research, Algeria

Moderator: Ms. Mai Shalaby, Curator of the Emirates Soil Museum, ICBA, UAE

11:25-11:30

Concluding remarks – Dr. Tarifa Alzaabi, Acting Director General, ICBA